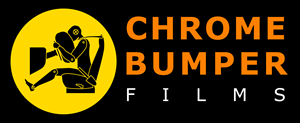 "60 SECONDS" is a short film filled with suspense, and twists right until the final second by award-winning director/producer John "QUIG" Quigley.
What if you had only minutes to pull off your next heist? DIXON and his crew – CALEB, the tech genius, and BENNY, the muscle – are about to find out when they target a remote desert casino. Dixon starts the plan in motion when he becomes romantically involved with a naive casino cashier, CHESSA, who has been looking for a way out of her mundane life making it easy for him to convince her to help his team with the heist.
The foursome – each knowing their role in the low-key theft – will have only sixty seconds to make their getaway. What ensues – interwoven with flash forward scenes of what should happen and flashback scenes of what could derail the theft – is a wild, suspenseful ride.
When 2020 saw the Entertainment Industry come to a halt due to the COVID-19 pandemic, QUIG took advantage of the downtime. With a career spanning more than 30 years, QUIG used his innovative and indelible directorial style in storytelling from a music video perspective to write, produce, and film his directorial film debut ":60 Seconds."
Quig's impressive portfolio over the past 30 years includes work on numerous projects with music's heavy hitters like Eminem, Kid Rock, 50 Cent, and countless others and has earned numerous industry accolades for his cutting-edge work on many music videos, documentaries and commercials. Originally founded in Detroit, Quig has recently expanded Chrome Bumper Films with offices in Los Angeles. With the expansion Quig will bring his expertise as a cameraman and editor while still filling the role of director in production (and post-production) incorporating more work on television and features into the creative powerhouse's mix.